 Touch control
Touch-controlled Glasense smart switches and sockets Toughened tempered rough glass
With a thickness of 4mm, it is safe, resistant to scratches and impacts
Mobile app and remote control
With a thickness of 4mm, it is safe, resistant to scratches and impacts

Voice control
Compatible with Amazon Alexa, Google Home and Apple voice assistants
ENJOY EVERY TOUCH WITH

GLASENSE HEVOLTA
Versatile : Glasense touch devices bring comfortable lighting control not only to new buildings, but also to refurbished older homes, without the need for interventions in the original cabling.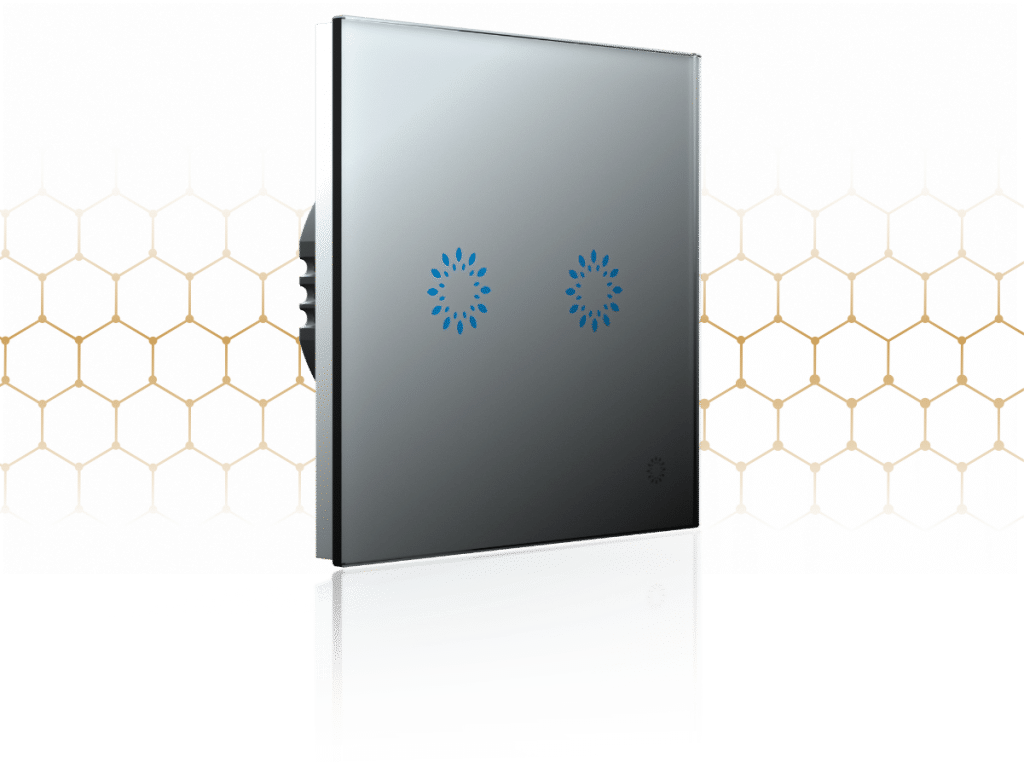 Design: The device consists of tempered tempered glass with a thickness of 4 mm, which not only looks modern and design, but also provides perfect safety.
Safe: Tempered glass from Glasense products is scratch and impact resistant, antistatic and water resistant..
QUALITY COMBINED WITH LUXURIOUS DESIGN
POLARIUM WHITE

GRAPHENIUM BLACK

ZANDIUM GOLD Touch Control Water Resistant Tempered Glass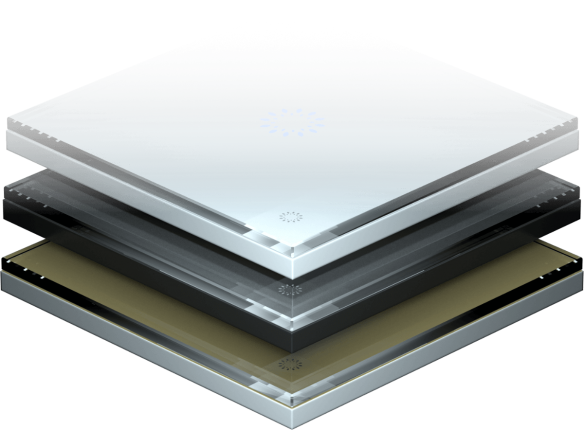 Smart Solution Modular Safe
QUALITY COMBINED WITH LUXURIOUS DESIGN
POLARIUM WHITE

GRAPHENIUM BLACK

ZANDIUM GOLD
Automation with weather monitoring application
Hevolta constantly monitors the weather and daylight outdoors. It then adjusts the settings for blinds, lights and heating so that you can enjoy a pleasant and undisturbed time at home or in the office.
Modern solution for new buildings or renovated older houses
Our touch screen devices offer comfortable lighting control for both new buildings and renovated older houses, without having to replace the wiring.
With a single touch ou can turn the light on and off throughout the home lasense touch switches work just as easily and intuitively.
Glasense Dimmer / Blind Switch
With Glasense Dimmer, just a touch for a relaxing evening is enough. Whether you want to dim the light or pull down the blinds, just a touch – one.
Safety and comfort. The Glasense Wifi socket allows you to comfortably control the application from home or safely switch off the appliance even from the office or beach.
Glasense stair lights will enliven your interior or exterior and provide enough light for your every step or just pleasant undisturbed lighting to fine-tune comfort.
Glasense frame for perfect matching
One frame for controlling lights, blinds or thermostats. So that everything is perfectly glazed in one color and one style.
Control of lights, blinds and thermostat
Control of lights and blinds
Variable light control frame with additional space